Donate / Registration Payment

One way to make a difference in the lives of those with CHARGE Syndrome is to become a sponsor of the Texas Chargers, Inc. 501(c)(3) to help fund our
Annual Texas Chargers Family Retreat!
But more important is the difference your support will make in the lives of those struggling with CHARGE Syndrome!
For more information on fundraising or sponsorships please contact Tim Allen, Fundraising Coordinator at
Tallen2@swbell.net
---
2020 Sponsors


Super Elite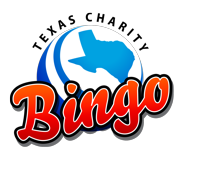 Click for for additional Information on Texas Charity Bingo.
Elite Sponso
rs $5,000 & up
Kathryn Sherman TTEE, Sherman Foundation Trust
Softtask - Special Organization Founded to Aid Special Kids
Platinum Sponsors $2,500.00 - $4999.00
All Blind Children Program of Texas
TSBVI Deafblind Outreach
The Grace Foundation
James W. Turner Construction
Tree of Life Foundation
Gold Sponsors $1,000 - $2,499.00
DARS - Division for Blind Services
Doug and Kay Curry
Doug and Luciana McLean
Medical Office Management
Kathy Fultz
Texas Education Service Center, Region IV
Texas Education Service Center, Region XIII
Lott, Vernon, & Company
The Cullen S and Linda T Allen
W.J. & Lela Budwine Foundation
Angels of Care Pediatric Home Health
Charlotte Diffey
Silver Sponsors $500 - $999.00
A2D2 Group, Inc.
Emmadell Vernon
Melanie Stenson, Silpada Jewelry
Bronze Sponsors $250.00-$499.00
American Express Gift Matching Program
Michael Hoffman
The Legacy Group
Tracy Mahoney
Angelique and Jonathan Meek
Charley Thibodeaux
Terrie and Jeffrey Maners
Ed Cravey Transportation
Power by Proxy
Janet Perone, In Honor of Christian Roberts
Dr. Sandra Felefli
Supporters $1-$249.00
Raymond and Judith Grimes
We would also like to thank our inkind contributors:
Camp Allen
Coffee News and Front Desk USA, Brownie Shott
DeAf Aggies
Epic Health Services
Fultz & Fultz, Attorneys at Law, PLLC
Mid South Electric Cooperative
National CHARGE Syndrome Foundation
Navasota Walmart
Turner, Pierce, and Fultz, Ace Hardware
Navasota Fire Department
Project Sunshine at Texas A&M
Project Sunshine at Sam Houston State University
Starlight at Texas A&M
St. Joseph Regional Emergency Medical Services, Patrick Braly
Best DJ's Texas
Charlotte Diffey
Steven Mines, Interpreting Service (Spanish)
Kathy Little
Terry Jones, Retreat Nurse
Matilda the Clown
Magical Muzzles and Manes
Joni and Friends, Texas

A special thank you to all those who dedicate their time to helping people with disabilities and those who support them.

TSBVI Deafblind Outreach
Edgenie Bellah, Family Support
Robbie Blaha, Education Consultant
Holly Cooper, Education Consultant
Jenny Lace, Education Consultant
Brian Sobeck, Administrative Technician

DARS - Division for Blind Services
CC Davis
Gay Speake
Susan Starnes
Alice Thomas, LCSW

DARS - Office of Deaf and Hard of Hearing Services
Ann Horn, Direct Services Program Specialist/
Camp SIGN Administrative Director


---

Fultz Fellowship

In the true form of fellowship, John M. Fultz the grandfather of Jadyn Fultz, a child with CHARGE syndrome, would greet Texas Charger Families as they arrived to the conference with a smile and typically a huge hug welcoming families back to the Charge Retreat for 8 years. John passed away in 2017 and his love and dedication to our families will be missed greatly, but this award is to help carry on that tradition of fellowship.

The Fultz Fellowship is an award that will be given to selected families in an effort to compensate expenses to attend the National Charge Syndrome Foundation International Conference in the amount of $500. Applicants must live within the state of Texas and have CHARGE Syndrome or a guardian of an individual with CHARGE syndrome. Recipients of this Fellowship Award should share the same love and dedication to our charge families as John did.